---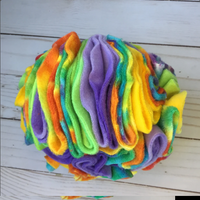 A Snuffle Ball is an enriching way to help stimulate your pet while burning energy as they sniff and forge for dry kibble or treats.

Hand wash with warm water and air dry. Snuffle Ball may be placed in a tumble dryer for a few minutes to fluff up the fleece.

Please supervise your pet while using a Snuffle Ball.