---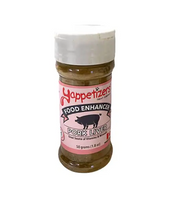 Yappetizers Pork Liver Food Enhancer is the perfect food topper for pork lovers. Made with pure pork liver that is human grade and sourced from Canada. Dehydrated and crumbled so you can sprinkle it in your dog's food to enhance it with extra nutrients! Pork liver is a high-quality protein that is rich in Vitamin B12, iron, zinc, copper and other essential vitamins and minerals for your pet's overall health.
No Additives – No Preservatives – No Fillers!
Directions: Simply sprinkle on wet or dry food. Can be used with each meal.